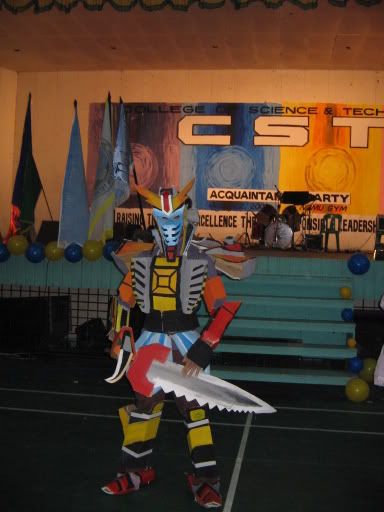 The CS-IT Department Mascot. The one that was kept as the symbol of the department for the 2006 2-day CST (
College of Science and Technology)
celebration. It was chosen as the best mascot for this year in the college.
It was then adopted by the department as a symbolic figure. Why a fighter robot? They might have inline the concept of making and designing it with the theme of the celebration,
"Raising the Bar of Excellence through Responsible Leadership and Student Activism"
. The sword represent more of the proactiveness and being responsible of the student. The robot itself sybolize activeness and maximum participation of the department.
I don't know, but maybe it would be just like that.